Tell Us Your Story!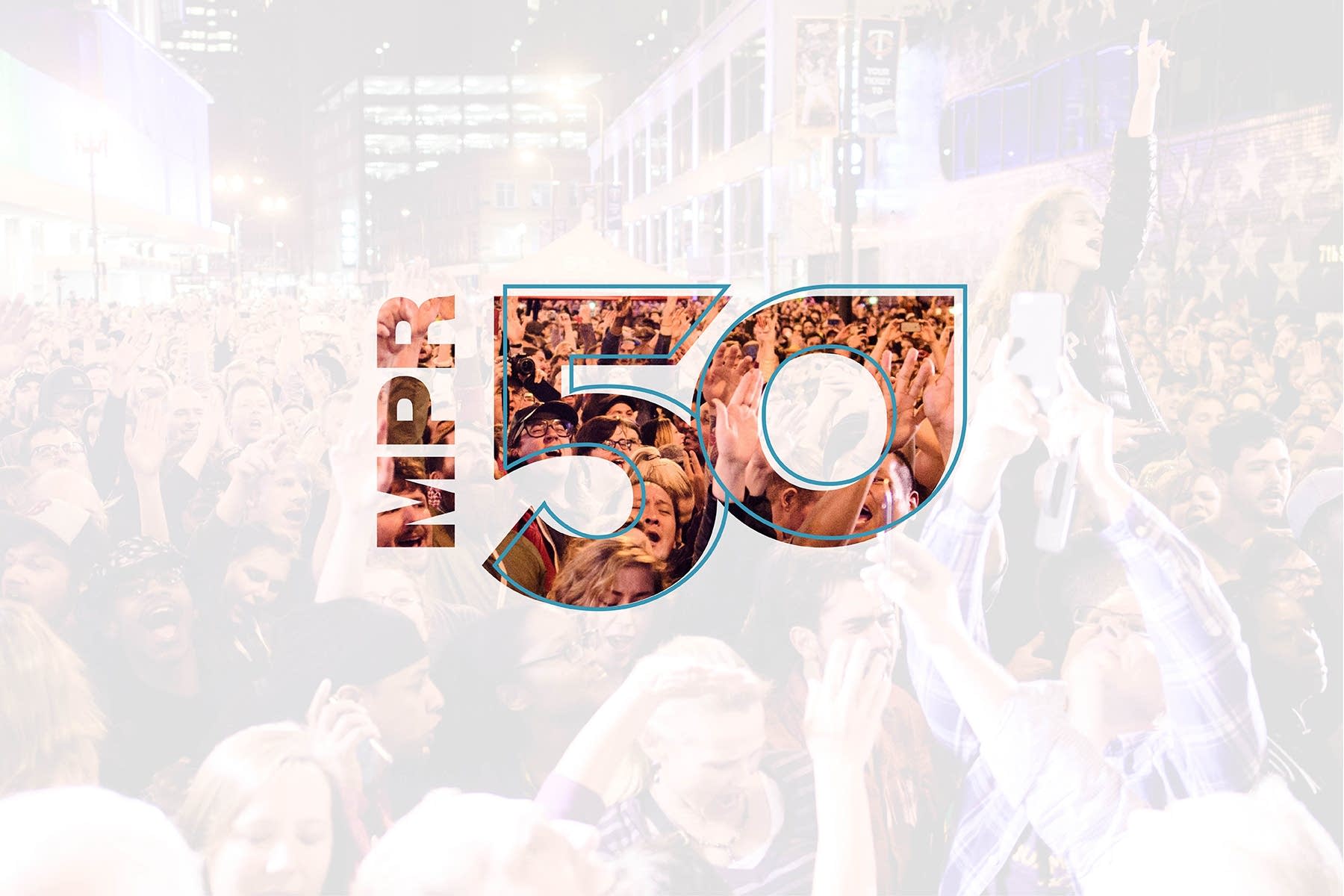 We're listening: Tell us what MPR has meant to you, and your story could be shared online or on air! Pick the way you'd like to tell your story from one of these options:
1) Use our simple form below!
2) Call us at 651-290-1515 and leave a voicemail.
3) Email us your voice recording. (Here's a helpful how-to from MPR News) We will contact you for rights.
4) You can also share via social media using #MPR50!
We will feature stories online and on air, and will share updates on social media. Follow #MPR50 notices from MPR!
By checking the above box and submitting this form, you confirm that you are giving Minnesota Public Radio full use of your submitted content/suggestions on Minnesota Public Radio, mpr.org, mpr50.org and other promotional materials.
Featured Story
Inspired to Pursue Journalism
"Today, we're kind of channeling a carbon silicon – a little big audio dynamite."
That was how Jade of The Current introduced TCR, a new song at the time by the band Sleaford Mods. One January morning, as listeners heard the record on the air, a visual recording was being made off the air – a testimonial to why that song stood out amongst all the rest as their Song of the Day.
Soon after, she uploads it to the web, to the delight of listeners looking for something new to hear.
It popped into my algorithm on Twitter, and shortly afterwards became the subject of a blog post I wrote for the Society of Professional Journalists, offering an alternative perspective on journalism in the Twitter age. When I asked her about the thinking behind it, Jade's theory was simple – it was never about the clicks, but always about the music.
"It's about authenticity," she said. "That's what we try to aim for."
Authenticity may have been the goal, but for me, it was more than that. It is a thought-provoking reminder of why I got into journalism, something that is reinforced to me time and again thanks to the hard work and dedication of the people of MPR and public radio.
In the Spring of 2009, a medical trifecta saw me complete the last of my junior year, and my entire senior year, of high school as a homebound student. The days saw my mom and I commute to doctor's appointments around my home in suburban Chicago, while the nights brought insomnia, a side effect as a result of the medications I was taking. One night, when trying to figure out what to do in my room so I would not wake my mom or sister on the other side of the house, I switched on the radio, volume down. I went up and down the dial, past the talk on AM stations and the pedantic top 40 FM stations. I then stumbled upon WBEZ, Chicago's NPR station, doing its top of the hour ID. What followed were the final tones of the Greenwich Time Signal in London, and these words: "It's 7:00 GMT. This is The World Today from the BBC World Service."
Public radio became a friend and companion that night, and on the nights when insomnia ruled my system. The most intimate of mediums provided a calm reassurance in the hours where one felt isolated, scared and alone. The World Service (which MPR's parent company, American Public Media, distributes to public radio stations) and public radio proved that I was not alone.
I grew curious about the world around me – and the role that stories could play, both spoken and written, in helping people understand themselves.
My career and future was set that night thanks to public radio. I was going to recover, and I was going to college to study journalism. That's exactly what I did. I graduated three years ago as journalism was trying to adjust in the digital age – in a time where the culture of social media and the internet were asking outlets, including MPR, to go beyond their norms and enter what could be uncomfortable territory.
This uncertainty is still present, and there are days where I have wondered if I did the right thing. Was all the work I put it in worth it, or did I waste the last several years of my life? Did I screw up?
I entered journalism not because of fame or fortune, but to set out to do the most good – and the only way to do that was with a creative and collaborative spirit at its core. In spite of the concerns, authenticity was still the goal, and even as it evolved, journalism remained resilient and continued to showcase its importance. Along the way, public radio was there to reinforce it, be it through Marketplace, Kerri Miller's interviews or All Things Considered.
No matter how I listened, be it online or on the radio, or if I heard about a segment on Facebook or Twitter, the values that MPR and public radio stations emphasized remained constant, and with the help of this creative, collaborative spirit, its relationship with its audience continued to remain sacrosanct.
In July, I moved from Chicago to the Twin Cities in the search for greener pastures. The weekend after I moved into my apartment was Rock the Garden. Thousands flocked to the Walker to see acts including Bon Iver and The Revolution. As the sun set, and as Bon Iver played Holocene during its second encore, it was clear this spirit ruled the day.
When we collaborate, when we work together – we learn about each other; our hopes, our dreams, our mission in life. We want to make a difference in our communities, and if the Walker or The Current taught us anything from Rock the Garden, the best differences are made together.
It's fitting that celebrations for MPR's 50th anniversary are coinciding with the start this week of the Minnesota State Fair – for they both are known as being great get-togethers for the state. The difference is the Fair only can do it for 12 days in one area, while MPR, through its services on air and online, can do it all year long, from anywhere in the state or the world.
No matter the medium, no matter the place – because of MPR, you can belong, and along the way, be inspired to make a difference with a neighbor, a family member or a friend. Fred Rogers once said that life is for service. Every day, in St. Paul, Rogers' observation is put into action, for in a building just off Cedar Street, something special is happening. At the helm are people who want to put their friends, family and neighbors first, who care about the cause of enriching the lives of Minnesotans and Americans – who want to ensure that every person is at their best.
I have a soft spot for those people – the producers, journalists, on-air personalities, bloggers, marketers, membership advocates, assistants, and all who strive, as President Lyndon Johnson put it when he signed the Public Broadcasting Act 50 years ago, to advance the education of the people and to enrich one's spirit.
Alex Veeneman is a freelance journalist in Minneapolis and an active member of the Society of Professional Journalists. The views expressed are his own.
More stories
Sparking discussion
I'm more aware and involved in the news than I have ever been. It's become a joke in our house about how many times a day I say, 'Guess what I heard on MPR today?'
-Kimberly Whalen
On the radar
We love to visit and tell others about events in the Twin Cities that wouldn't be on our radar if it weren't for MPR.
-Kyle Brager
A constant companion
MPR has and continues to be a companion for household tasks, a link to information about the world, and a constant alleviation for my insatiable curiosity.
-Siana
Trusted reporting
MPR has become my go-to source for accurate and thorough reporting. I have only one preset on my home and car radios: MPR!
-Veronica Surges
A part of my life
We moved to Minnesota in 1968, so MPR has been an intimate part of my life for nearly 50 years.
-Patricia J Bell
Birthday bash
The Current's birthday party was on my birthday this year. It was the BEST concert I've been to in a decade. Big thanks to everyone that participated in making my birthday, and The Current's, the best one yet!
-Nate Smith
Even the dog listens!
Our whole family, dog included, enjoys your mellow classical music playing in our home.
-Rita Wenner
Learning from MPR
I notice that I constantly pepper my conversations with people by relating what I learned on MPR.
–Nancy Anderson
Proud sustainer
My sustaining membership is the least that I can do to keep this invaluable service going into the future.
-Matthew Davis
Memories past and making new memories
I have listened to MPR since I was quite young; from my first memories, to memories with my first love, to memories sharing the music with my son since he was a newborn.
-Hillery Frank
A touchstone
You are one of the warm, consistent touchstones for me on this life's journey. Happy Anniversary!
-Stephen Fiksdal